August 6, 2014
Posted by:

Greg Herr

Category:

Blog, Resources
Airbnb, HomeAway and TripAdvisor have joined Travel Tech and moved the management of the Short Term Rental Advocacy Center (STRAC) under the Travel Tech umbrella.
Formed in early 2013, STRAC was created through a coalition of Airbnb, HomeAway and TripAdvisor to provide resources to help hosts, homeowners and rental managers legalize and legitimize short term rentals in their communities.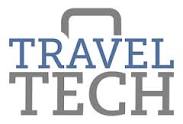 "Travel Tech is a trade association for travel intermediators, companies who connect travel suppliers with consumers," said Philip Minardi, Director of Communications and Public Affairs at Travel Tech. "A vital part of what we will be doing with STRAC is creating a portal through which hosts and managers learn about restrictions and regulations, find resources for communicating with city and county officials, and engage with other members of the community."
As part of its advocacy strategy, Travel Tech recently appointed Matt Kiessling as Director of Coalitions and Grass Roots, a role created to head up initiatives that connect owners and managers with community officials.
"We want policy makers to understand the short term rental marketplace," said Minardi. "This space is not new. It is an established and important sector of the travel industry and contributes significantly to the local economy."
One of the challenges Travel Tech faces in dealing with legislation will be helping to define the category. Terms such as "sharing economy" are being widely circulated in the media and are causing confusion about short term rentals.
"We have seen local municipalities struggle with defining short term rentals and understanding the business model, so they come up with policy and regulations which are unnecessarily burdensome," said Minardi. "As we see short term rentals grow globally, Travel Tech and STRAC will be working with communities, local residents, property managers and providers to establish policy which advances short term rental regulations, provides a framework for compliance and safeguards travelers and residents."
Minardi added, "Short term regulations should be easy to locate and comply with. Travel tech will provide an industry-level voice and will leverage STRAC to provide education and resources for council members, the press and the community."
"With the formation of STRAC along with their internal initiatives, HomeAway, TripAdvisor and Airbnb have approached government advocacy in a very intentional way," said Ben Edwards, President of the Vacation Rental Managers Association (VRMA) and Vice President of Business Development at Newman-Dailey Resort Properties. "As a vacation rental manager, I am appreciative of their efforts and what they have been able to accomplish through STRAC in a relatively short amount of time."
"From the VRMA perspective, we are exploring ways we can work with Travel Tech and these partner companies to further help vacation rental mangers navigate the legislative landscape in their communities."
STRAC was previously managed by the Glover Park Group in Washington D.C.
By Amy Hinote